THE WITCH'S TIT Film Poster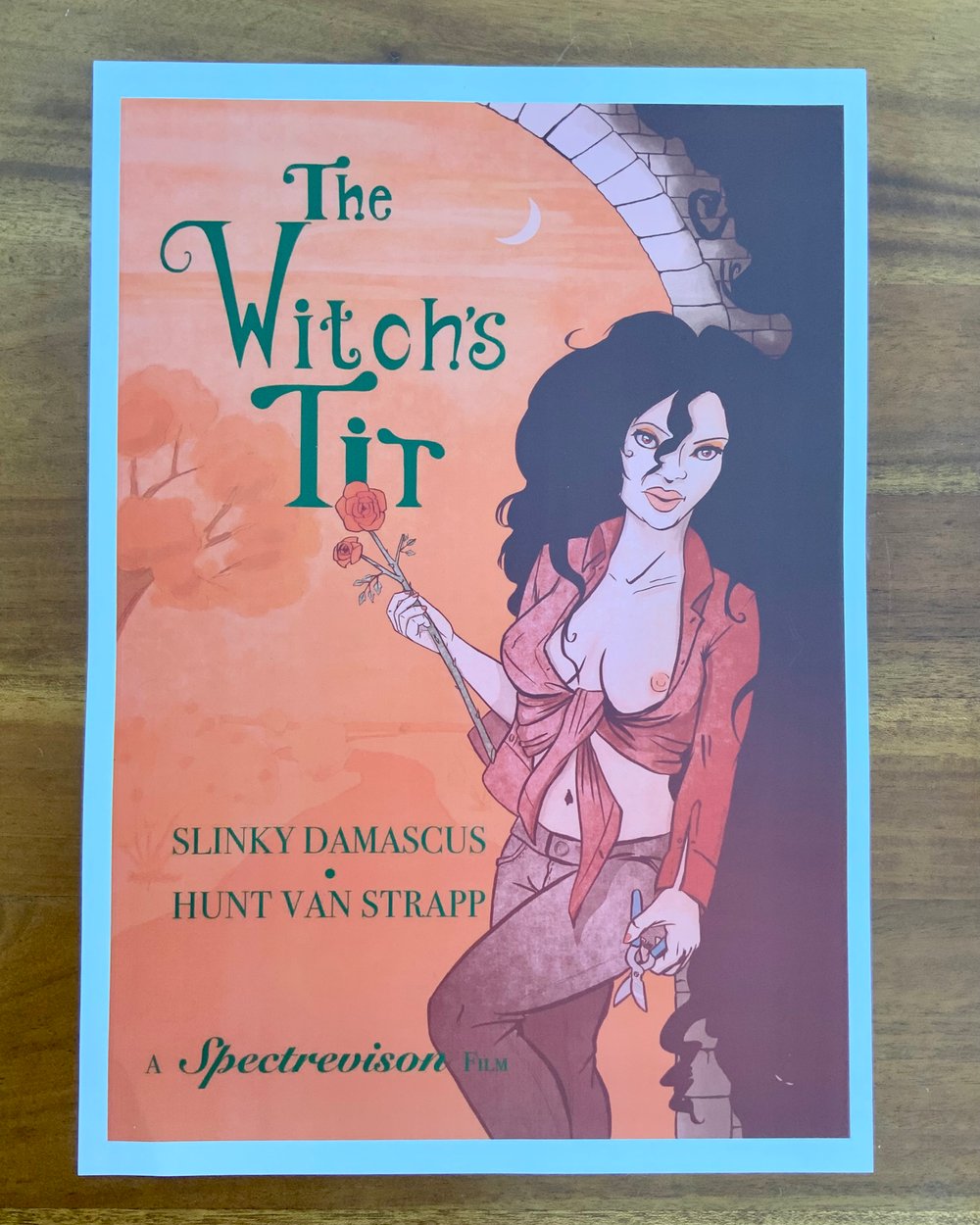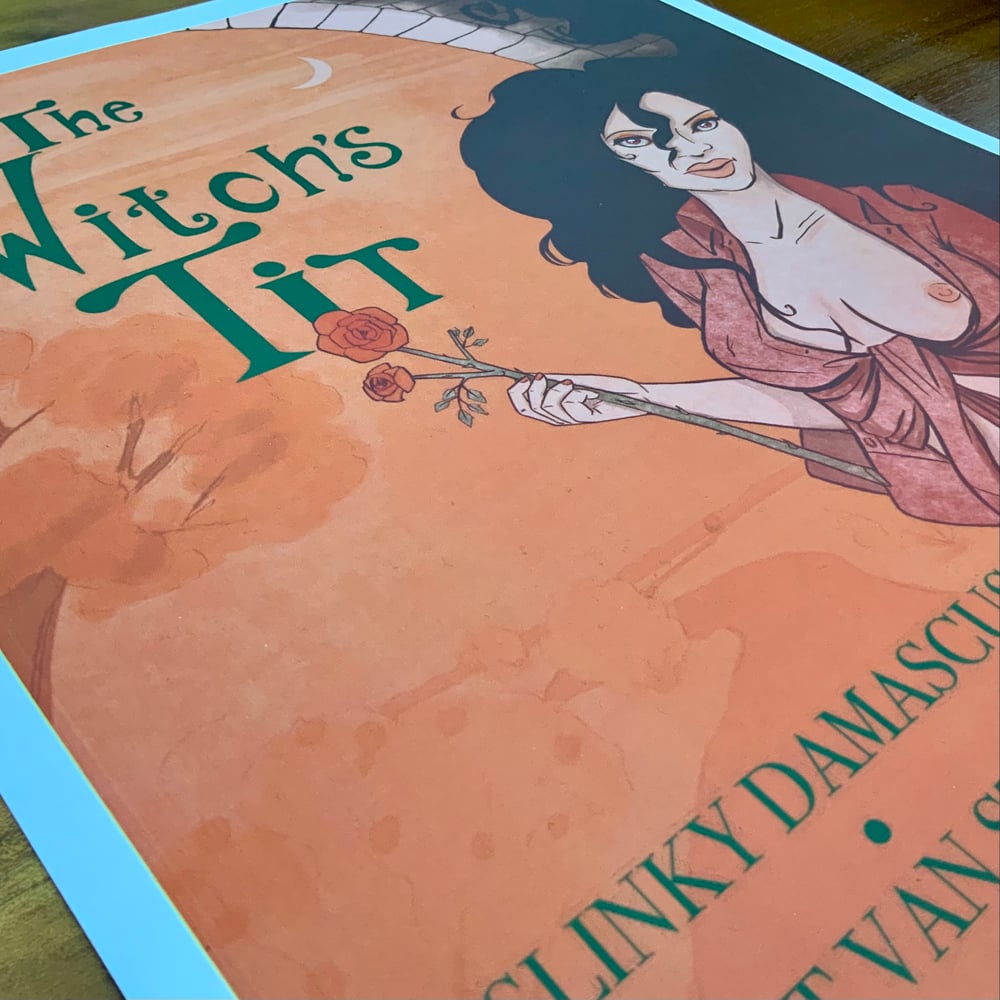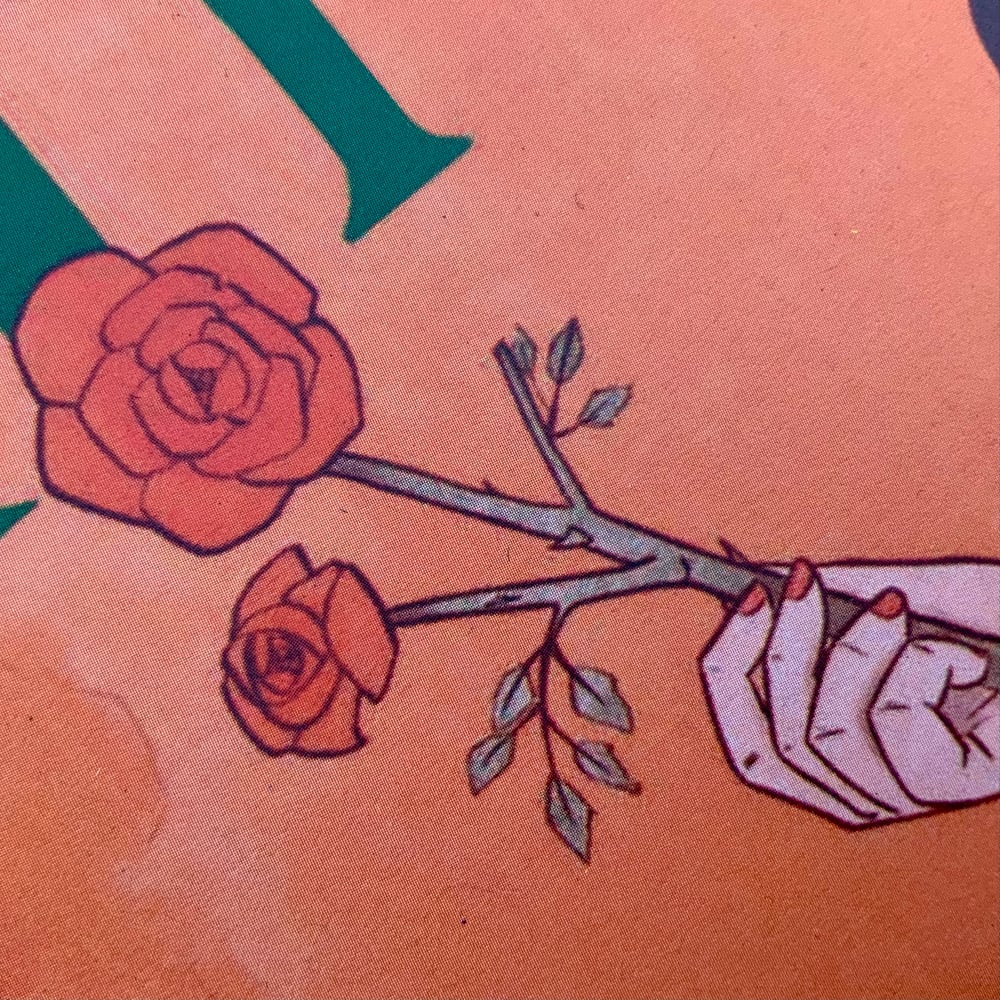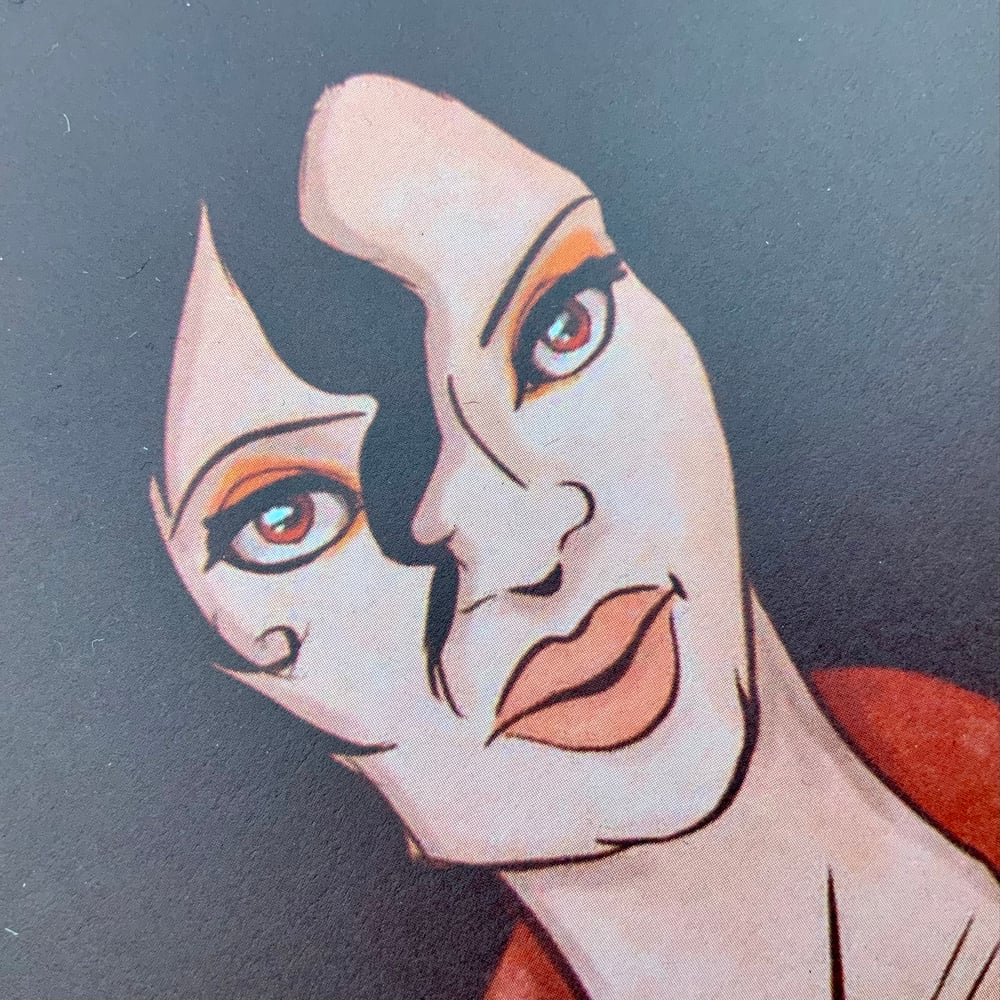 Spectrevision was a short lived American film studio that specialised in erotic horror towards the end of the 1970s. Playboy magazine enthusiastically dubbed the studio's offerings as 'dream sleaze', and by 1978 Spectrevision had formed a small following in the US and UK markets, gaining further notoriety when the New Jersey film board banned 'The Witch's Tit' for 'glorifying moral fragility'. The studio was known for hiring little-known European actresses and its use of red or pink tinting, giving a notable 'forever sunset' appearance to many scenes.
Poster print of 'The Witch's Tit (1978)' on lightweight A3 paper (297 mm x 420 mm)
Original art by Forest Fawnette
Shipping outside the UK is always tracked. Shipping inside UK is 1st Class.